Upscale, Specialty Clothing Boutiques Are the New Niche Market
Topic: Californiapromdresses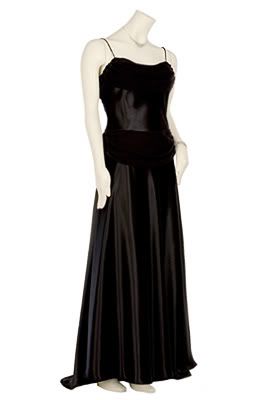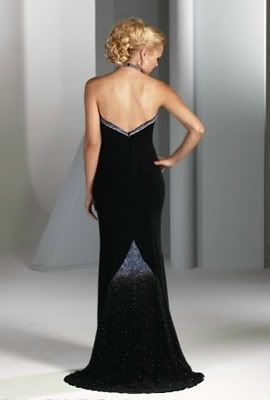 Find All Prom, Quincenera & Evening Dresses
The Valley's service sector is very attractive to many investors who put their money in real estate, garbage as in 1-800-Got Junk, Computer Recyclers of America, Waste management, shopping center developments that draw crowds. Among those developers, developer/lawyer DeWayne Zinkin has a good knack at predicting the needs of the community. Whatever projects he has touched has turned into gold so far. He may not be the only one who has long predicted that the Valley's economic boom would arrive. From the residential to the commercial real estates, everybody is making some money in the housing industry. No wonder there's an oversupply of real estate agents. Everybody is posing as an agent. Teachers work as agents on the side. So far, women may outnumber men. Stay-at-home mothers with a cell phone, computer and printer are rushing to the head of the heap. Their organizational skills allow them to succeed faster than the males who, for the most part, become more daring, riskier and ungentleman-like in order to get the deals. No manners will withstand their maneuvers to get the listing. They blanket the front door of your residence with handouts, leaflets or spams. All of them think homeowners are ready to put their homes on the market. And they want to be the ones to do them the favor of listing it on their company's web site and multiple listings.
Well, there's a new niche market created by educated Valley residents who are first true shoppers at heart. The new residents of the Valley are benefitting from the entrepreneurship of this group. More and more Fresno and Central Unified School Districts are being stung by the entrepreneurial bug. They want to capitalize on their love of fashion by creating a shopping experience that is unique in the Fresno-Clovis area. They want to accomodate their friends and those who are fashion savvy. Just a few months ago, we wrote about two Fresno Unified teachers who left to found their own store. Jennifer and her good friend, Ami Zinkin, founded ShopSheShe, (shopsheshe.com). Based on the experience of many shoppers, the clothing store was needed in the Fresno area. Now we have a brand new store located in the Crossroads Shopping Center at perrin and Sommerville drives. It's been reported that two Veteran Fresno teachers, Shea Melanson and Jill Somers, combined their love for home decor and clothes by opening Vanity Boutique. "This is superb for Fresno!" said Nicolette, a shopper from Los Angeles whose husband moved the family to Clovis due to a new job.
Vanity Boutique offers contemporary women's clothing and stylish accessories for the home. Shoppers will find wool rugs, artsy vases and wall sconces. If you can't afford to go to Los Angeles or San Francisco, Shea and Jill will go for you. In fact, they travel there very often to bring you the best merchandise. Young people are changing Fresno and Clovis residents' taste. Farm, dairy clothes are giving way to more urban, trendy ones. The interest in fashion has always been there if you count all the high school and Fresno State fashion shows. Valley women have always shown interest in great clothes. The variety of providers, shops, boutiques will only accentuate their desires. Vanity Boutique is for young people and mothers with strollers. The aisles are huge enough to allow them to maneuver them. Most mothers fall in love with the spacious dressing rooms. Who would want to shop at a store whose dressing does not allow any breathing space for your kids?
Posted by Fashionista Shopping Analyst at 12:01 AM PST
Updated: Sunday, 5 March 2006 9:42 PM PST