High-end, Upscale Clothing Boutiques Offer California's Central Valley Residents New Shopping Experience
Topic: Wishlistshopping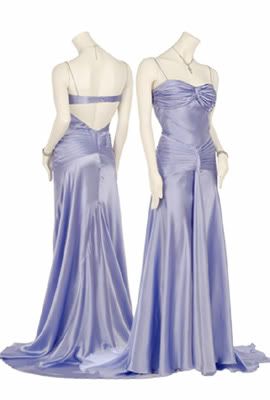 As the Valley welcomes its new residents who are seeking a better and more affordable living standard, more space for their bucks, the needs to provide them with high-end boutiques increase. These new Bay Area or Southern California transplants want luxury in cars, clothes and homes. And they bring the big bucks from the sales of their homes. Flushed with cash, they want to spend on themselves and their kids. They want to find in the Central Valley the same type of shopping experience they left behind. Some of them have resorted to making weekly or monthly trips to the Bay Area, San Francisco and other high fashion destinations to be able to find the lastest trends in fashion. A large group of them don't want to lose out on their shopping experience.
In fact, it is not uncommon for young women from the Valley to travel to Los Angeles or San Francisco to buy dresses, handbags and other accessories from stores that carry hard-to-find merchandise. Usually, they want to wear something unique. For those who can't travel, they shop at Target which is carrying some nice clothing brands appealing to the young crowd. They also shop at Mervyn's, JCPenny, Macy's Khol's stores, Federated Departments, Chicos, Marshalls, Sears, Gottschalks and a a collection of stores at Fashion Fair Mall. The chance of running into somebody else wearing the same dress at a social event increases. No wonder that
It's clear that these new residents or "equity refugees" have forced investors and marketers to take a look at them. These new people want everything. Their list of needs ranges from A to Z. Home Depot provides them with materials with which their homes got built. Lowe's helps them maintain and furnish these hot homes mushrooming the disappearing orchards.


Post Messages & Talk about Fashion,
Posh Quinceanera shops, RitzyClothes2Rags & Formal Evening Dresses
Listen to your heart
Posted by Fashionista Shopping Analyst at 12:01 AM PST
Updated: Thursday, 9 March 2006 8:02 PM PST