Drops in Housing Prices Are Not Going to Happen Soon
Topic: HomeBoom DataSystems
DataQuick Information Systems report that the median price of a home in Los Angeles, San Diego, Orange, Riverside, San Bernardino and Ventura counties was $480,000 in February. In Fresno-Clovis areas, it has been reported that the rate of incrase was the lowest in four years according to La Jolla-based DataQuick. That does not mean that home sellers are going to just liquidate their house. They may have to lower a bit their initial asking price. No matter what they are still going to make lots of money. The problem is that many people who are interested in buying a new home may chicken out. Some of the asking prices may push them away. In a new Sanger, Calif. and Herdon area developments, for sale signs were in front of many new homes. Obviously, these are investment homes that the owners knew they would sell any way.
Important homebuilders in the Fresno-Clovis Areas:
Sunnyside Ranch by McMillin Homes
McMillin Homes offers three new neighbhorhoods at Sunnyside Ranch in Fresno. I visited the construction site yesterday. I was blown away by the amount of activities that exist there. What attracted me was the order, coordination and cleanliness that exist all over the site. It was lunch time. The workers took a short break to open their brown bags. Nearby, fresh cement was settling in. For some reasons, there is an existing home that is kind of in the middle of all this construction. It looks like the buyers did not want to be bought out. The Corky McMillin Companies appear to respect their decision. Even though the home is in a huge construction zone, access appeared normal. We do not know whether the current occupants have any complaints.
Getting back to the new upscale community in the Fresno area (Jensen and Clovis Ave areas), it is scheduled to be a one of the main highlights of the area. The three new neighborhoods that will form this new community will include names such as Appaloosa, Cheyenne and Palomino. If you want to have your own McMillin home, here is your chance. Come on down, wherever you are in the Bay area or elsewhere. Just in case you do not know much about the type of homes built by McMillin, satisfied owners of the company homes are known as high-class professionals who want to raise their family in an architectural jewel they can be proud of. Mcmillin built some homes in Clovis, Visalia and elsewhere. They were bought in a heartbeat. Homes built by McMillin are great investments in the future of your family.
On the company's website,[mcmillinhomes.com] you will read the following, "The Corky McMillin Companies was founded in 1960 by Macey L. "Corky" McMillin Jr., the company's Chairman since its founding in 1960. The Corky McMillin Companies has established a reputation for community building. It has become known for developing projects that stand on the firm foundation of consensus, respond sensitively to people and the environment, and resolve resource challenges related to schools, public facilities, and onsite and offsite infrastructure." Everybody around here wants to own one of its homes.
Driving down to the new community, here is what I found out: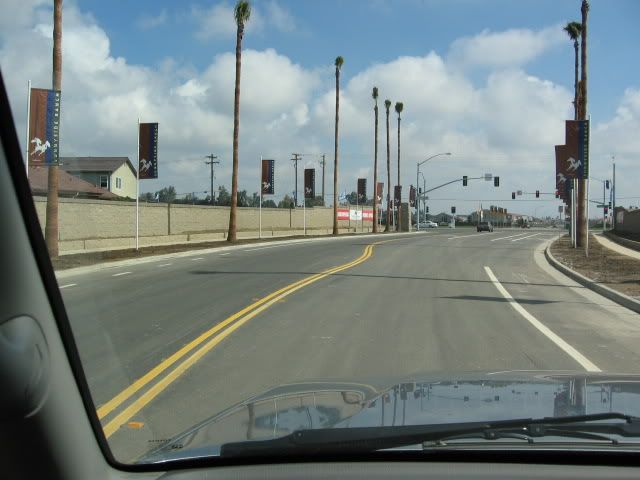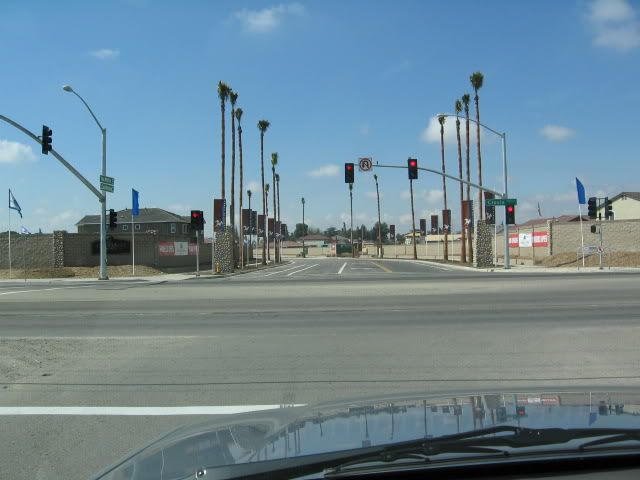 Directions to Sunnyside Ranch by McMillin Homes From Highway 99, exit Jensen Avenue and head East; turn North at Clovis Avenue and continue North to California.
Directions to Colby Park by McMillin Homes: ? Exit Freeway 99 at Jensen Avenue and travel East to Fowler Avenue. ? Turn North on Fowler to Shields. ? We are the corner of Shields and Fowler.
Posted by Fashionista Shopping Analyst at 9:22 AM EST
Updated: Saturday, 18 March 2006 9:58 AM EST